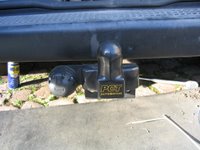 I fitted a towbar supplied by PCT to my van today. Its quite straightforward, you just have to remove the bolts that hold the bumper in place and bolt some plates through these holes and the bumper mountings using some longer bolts, you then also add an additonal nut and bolt with a large washer to another hole in the chassis.
The towbar crossmember where the ball hitch attaches bolts onto the left and right hand plates using 2 nuts and bolts.
The cable for the electrics is guided up through a hole below the the right hand taillight. I then connected to the correct wires on the rear light using scotchlock connectors or soldering is better if your handy with an iron.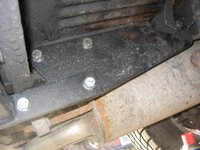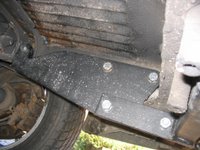 Looking at these pictures has made me decide I must get my rust proofing done, the pictures make it look a bit nasty under there.